Philadelphia Federal Chair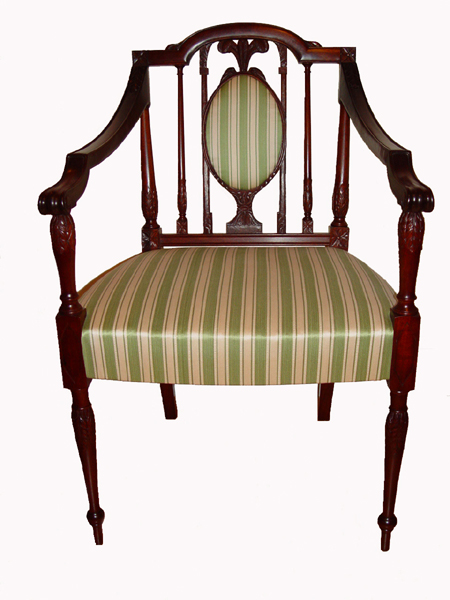 This patron came to me through an associate who is a dealer in antique rugs. One of her clients had achieved success in his business, and had purchased a new home he was eager to inhabit. He needed fine new furnishings, to augment his antiques.
After discussion and study of furniture periods and styles, he determined that he wanted a reproduction of an original carved chair of the Philadelphia Federal style, which was in the collection of the Winterthur Museum of American Decorative Arts, Delaware, Maryland. It is always a challenge to reproduce a finely proportioned and extensively carved original when working from photographs. I was grateful that several antiquarians approved the results of this effort.