Chinese Screen Cases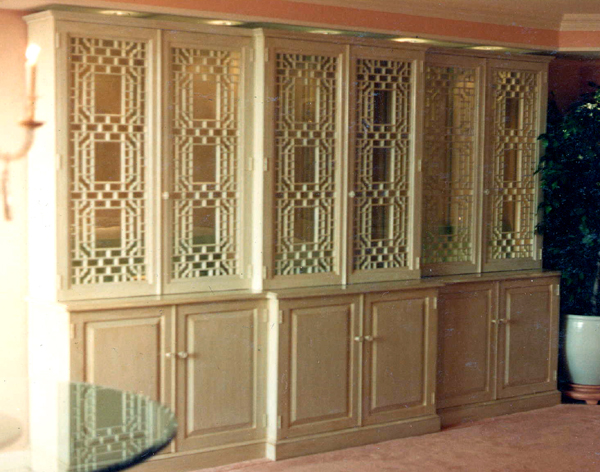 As I have indicated elsewhere, in the years I worked in Hawaii, clients would approach me with antique Asian carvings that they wished to incorporate into a well-made piece of contemporary furniture. On these occasions, I created a style that fused Asian and Western components. I am still doing that today, although I now carve the Asian motifs myself, as in the Buddhist Landscape Bed and the Lotus Credenza of 2010-2011.
In this piece, the client had 6 fretwork screens, which had been hand-made at great effort by an unknown artisan. I incorporated these screens as openwork panels in the doors of the upper cases of a step-back cabinet of basic frame-and-panel construction.